No event information has been assigned
23rd Annual Technologists' Picnic
The Materials Australia Victoria & Tasmania Branch Annual Technologists' Picnic
Friday 19th November 2021 (rescheduled from 5th November)


Guest Speaker
Fiona Campbell, East Melbourne Library
Fiona has worked in the role of Local History Librarian at East Melbourne Library since 2007. Her work includes development and management of archival collections, responding to local history enquiries, events programming and resource training. She aims to increase cultural and heritage awareness in the community by inspiring interest in our local stories and promoting the wealth of freely available resources. Specialising in local history has enabled Fiona to develop her inner history detective. Since 2018 she has been researching the history and construction of the Spencer Street Bridge. She has presented her findings to a number of historical societies and Probus groups and is currently working on a book which she hopes to have published in 2021
History of the Spencer Street Bridge
Have you ever noticed the Spencer Street Bridge? Arguably nondescript, this dependable 1930 structure has a backstory of political infighting, pioneering technology and an unexpected obstacle pre-dating the bridge by several millennia. City of Melbourne local history librarian Fiona Campbell will lead a visual journey through the design, construction and significance of this enduring bridge.
| | |
| --- | --- |
| Date: | Friday 19th November 2021 |
| Time: | 6:30pm for 7pm |
| Venue: | The Charlie Napier Hotel within the grounds of Sovereign Hill Outdoor Museum (http://www.sovereignhill.com.au/visit/getting-here/) |
| Cost: | $65 for a two course meal. Drinks at bar prices |
| RSVP: | Monday 15th November 2021 |
These annual dinner-meetings have customarily been supported by members of the Australasian Institute of Mining and Metallurgy, the Australian Foundry Institute, Materials Australia, Engineers Australia and the Australasian Corrosion Association. Interested members of the general public are also encouraged to participate.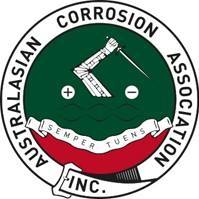 23rd Annual Technologists' Picnic
Cost:
$